Come to Cinecittà World without problems, we will take care of everything!
If you have the green pass vaccination you can enter directly with the online ticket. Buy your ticket here
If you do not have the green pass but are in possession of the requirements (a vaccination, a recent swab, being cured of Covid-19 in the last 6 months or being under 12 years old) you can self-declare it when you buy your ticket online. Buy your ticket online
If you do not have a green pass and do not meet the requirements at Cinecittà World, you can take a free swab at the entrance (from 10:30 to 13:30 and from 14:30 until the park closes) after purchasing the ticket. You will receive the Green Pass directly to your mobile.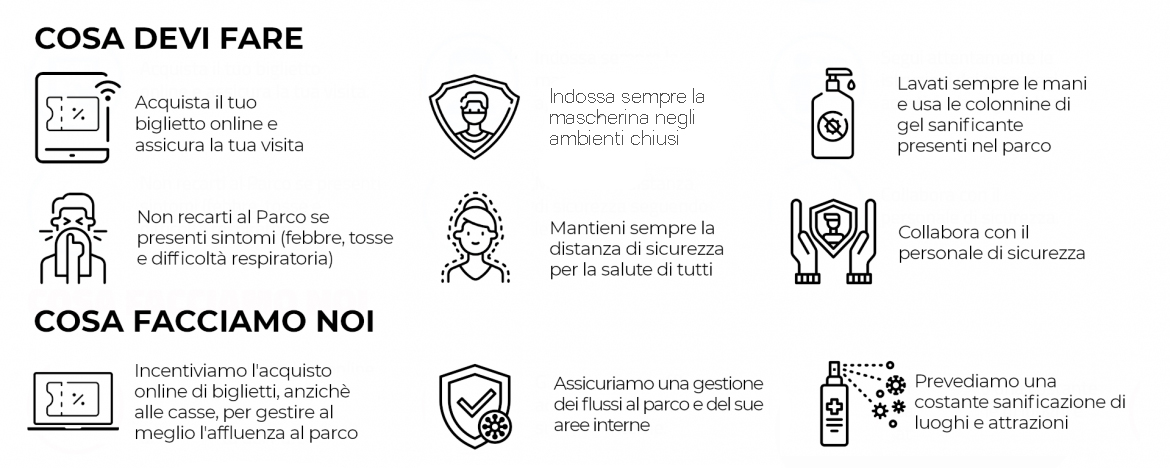 To reduce useless contacts we have created a Smart Park project, or rather a "Contactless" Park: use your mobile phone for every purchase such as tickets, menus and food, parking and shuttle. Access to the Park will be guaranteed only to online ticket buyers and up to a maximum of 200 people at the same time.